FreeHydroCells is a multi-partner European collaboration between project lead University College Cork (Ireland), and AMO (Germany), CEA (France), CNR (Italy), RWTH Aachen (Germany), BARDS (Ireland) and UCC Academy (Ireland). The project is funded by the EU's Horizon Europe programme.
UCC Academy DAC is the in-house consultancy of University College Cork, based in Cork, Ireland. Established a decade ago, the organisation's purpose is to define, develop, drive and deliver key projects that further the University's strategic goals. With a continuously expanding staff of currently over 50 people, the organisation is a diverse collective of highly experienced project and programme managers, internationalisation specialists and subject matter experts. 
The organisation is divided into four business units, each delivering distinct expertise in the fields of Project and Programme Management, Internationalisation, Creative Services and Business Support services.
UCC Academy's role in FreeHydroCells
As the Project Management and Communications partner on the FreeHydroCells project, UCC Academy is the main contributor to Work Package 5, 'Project Management and Impact Activities: Project, Administration, Financial, Legal, Research, Strategic and Data Management, Communication, Dissemination, and Exploitation'. 
UCC Academy has significant experience in each of these areas from the management of a wide range of large-scale funded research projects, and it is uniquely positioned to deliver a customised and flexible management solution which best suits the needs of the project. The organisation's Creative Services unit provides the project with professional expertise in communication and dissemination activities including video production and graphic design support. This expertise has been key in developing the unique brand identity and 'voice' of FreeHydroCells.
Getting to know the UCC Academy team
The UCC Academy team working on FreeHydroCells includes:
Rebecca Buckley
EU Project Manager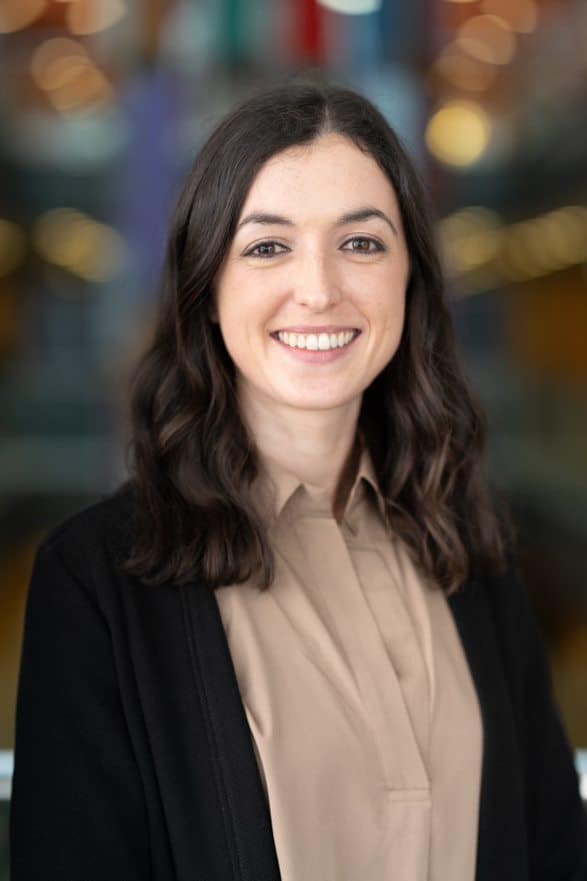 Rebecca holds a BSc in Biochemistry from UCC and a research masters in Biological Science from the University of Cambridge. She has also completed a PGDip in Digital Marketing. Rebecca has previously held marketing and project management positions in the UK with Abcam, a biotechnology company headquartered in Cambridge, and academic publisher Springer Nature in London. During these roles, Rebecca worked on a number of high-profile product launches including a portfolio of Nature-branded online scientific journals. She also led a range of strategic projects aimed at improving marketing effectiveness within a global team of 100+ people.
Rebecca joined UCC Academy in 2019 as EU Project Manager, specialising in EU-funded research projects. She is currently Project Manager for FreeHydroCells, as well as for another UCC-led Horizon 2020 project, TRANSLATE.
On FreeHydroCells, Rebecca fulfils crucial leadership and oversight functions, sitting on the project's decision-making Executive Board and General Assembly, as well as chairing the Impact Committee. She is the responsible Task Leader of several Work Package 5 tasks and deliverables. Rebecca's role is to monitor and guide the overall progression and performance of FreeHydroCells against defined metrics and targets, as well as to ensure the project adheres to key governance frameworks.
Her role encompasses management of research data, intellectual property, risk and change, reporting, budget, consortium relationships, and communications.
Rebecca's full profile is available on LinkedIn.
Anna Power
Project Officer
Anna is a graduate of Trinity College Dublin, where she received the Entrance Exhibition Award and her LLB in Law and Business. She also holds a MSc in Coastal and Marine Environments: Policy, Processes, Practice from University of Galway, and a PGDip in International Business Development from Technological University Dublin. 
Anna's experience includes project and client management, particularly across the food and environmental sectors. She has previously worked at Bord Bia North America, providing Irish client food and beverage companies with legal and technical supports for export and business development, and at GDSI Ltd, a project management consultancy based in Galway, Ireland. Prior to joining UCC Academy in January 2023, Anna was Project Manager of an EU-funded circular economy wastewater remediation project based at the Environmental Research Institute in University College Cork. As Project Officer, Anna currently provides research support across several projects in the areas of administration, management and communications. 
On FreeHydroCells, Anna's role is to support the Project Manager across day-to-day operations and activities including administration, organisation and logistics, management support, purchasing, and internal and external communications. She is responsible for content creation and publication across the project's website and social media platforms.
Anna's full profile is available on LinkedIn.