Hi Alex. Tell us a little about your background and interests.
I studied for my undergraduate degree at University College Cork, graduating with a BSc in Chemical Physics. It was broad in scope, kind of half chemistry, half physics. In the last year of the degree, my focus moved more to materials science, including semiconductors. That led me into the Final Year Project (FYP) I did on 2D semiconductor materials with a particular focus on transition metal dichalcogenides (TMDs). This involved looking at their properties and their use in future technology solutions for different applications. I found the topic really interesting. Prior to this I had no idea what I wanted to do, but because I enjoyed the FYP so much, I decided 'I want to learn a lot more about this!'
How did you begin pursuing your interest in materials science?
First, I took a year off to work at a graduate job. During that time I had a look around at what Masters Degrees were out there in Nanoscience. Having weighed up the options, I decided to pursue the Nanoscience Masters Programme at Lund University in Sweden. I felt it would build on my BSc well as it applies both physics and chemistry. In a way I'm specialising, as my undergraduate degree was more general.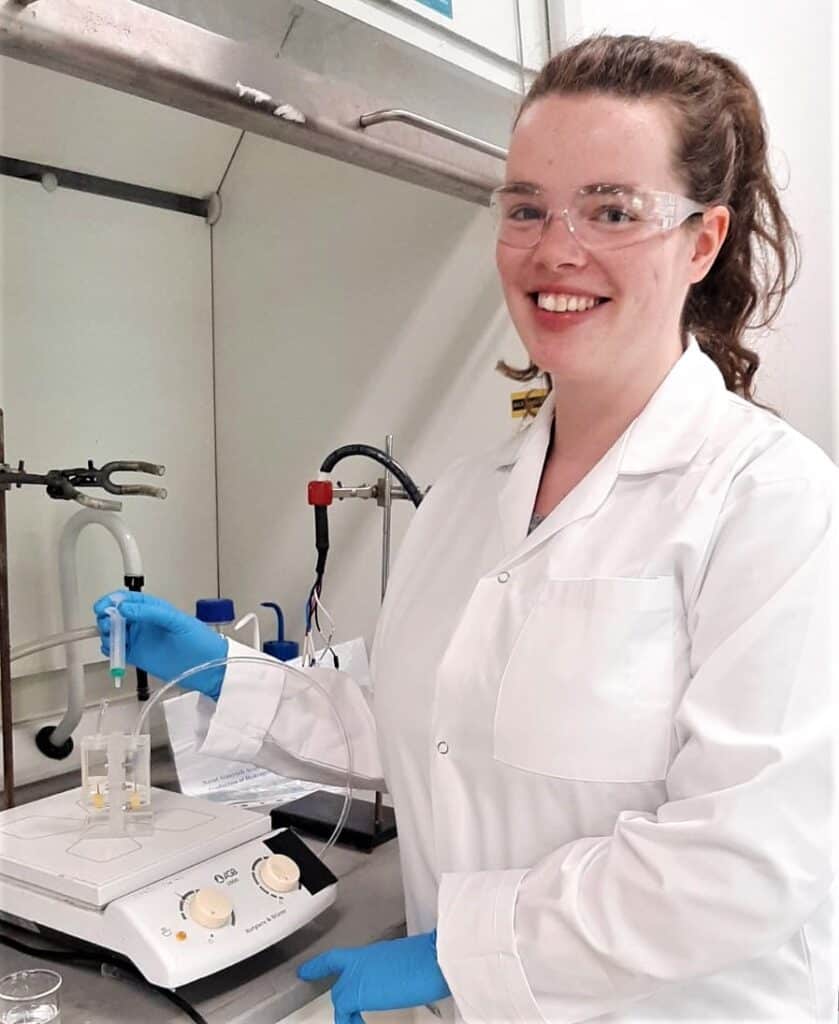 What do you study in the course of your Masters?
I focus mainly on the semiconductor side of nanoscience, so semiconductor materials. A lot of it is following on from what I did in my BSc, but much is completely new too. I study different kinds of semiconductor devices and their power consumption. I also focus on different analysis methods such as various types of microscopy and spectroscopy, to analyse different surfaces on the nano scale, or analyse different materials. My undergraduate was very much focused on science, but at Lund University they bring in a lot of engineering as well. It's been cool to learn about more practical things as well as theory. There is also an element of making devices for more sustainable use, for example trying to find ways around using rare elements like platinum.
Are there aspects you particularly enjoy?
We do a lot of labs. I had a few labs that were in a clean room, actually making devices, which is really cool. And in lectures as well, they really relate it more to what's actually done in industry. I enjoy the emphasis on both engineering and science.
Where are you currently in the programme? And how is life living in Sweden?
The Masters' programme is two years. I've finished year one now, and I'm going back to Sweden in a couple of weeks to begin the second year.
I really like it. It's nice to have the opportunity to get to know another culture and meet new people. I'd say that I think I got lucky with where I ended up going, because there are a lot of other international students there who are in the same boat as me. I think it could be more difficult if that wasn't the case.
I would say the weather in Sweden is better than in Ireland, but that's because I hate the rain! It's definitely colder in winter, but because I'm on the southern tip of Sweden, it doesn't get too cold. The days are very short in winter though. I'm not sure if I would live there long-term. Maybe I'd stay for a couple of years, but ultimately I'd probably want to move back home to Ireland.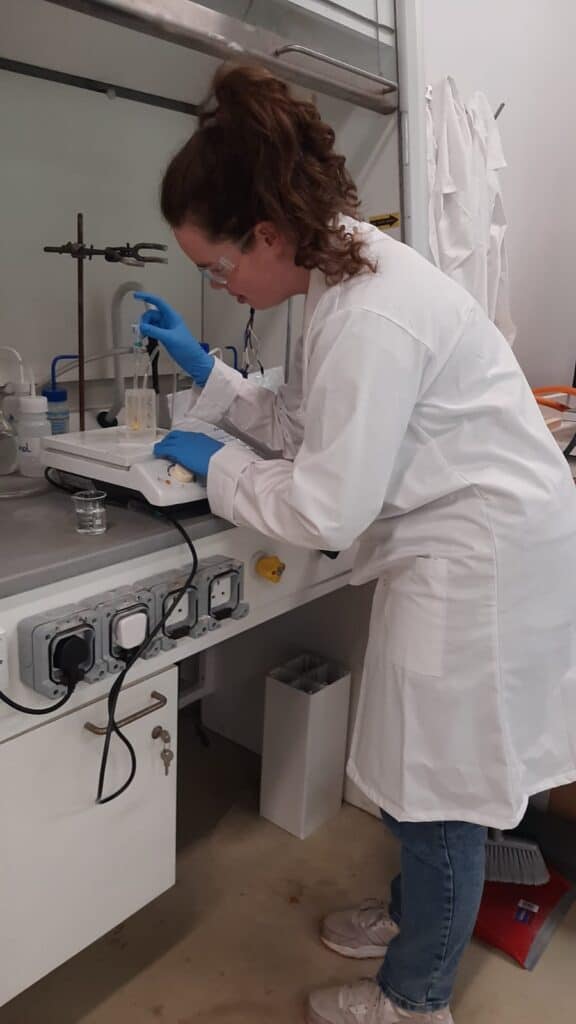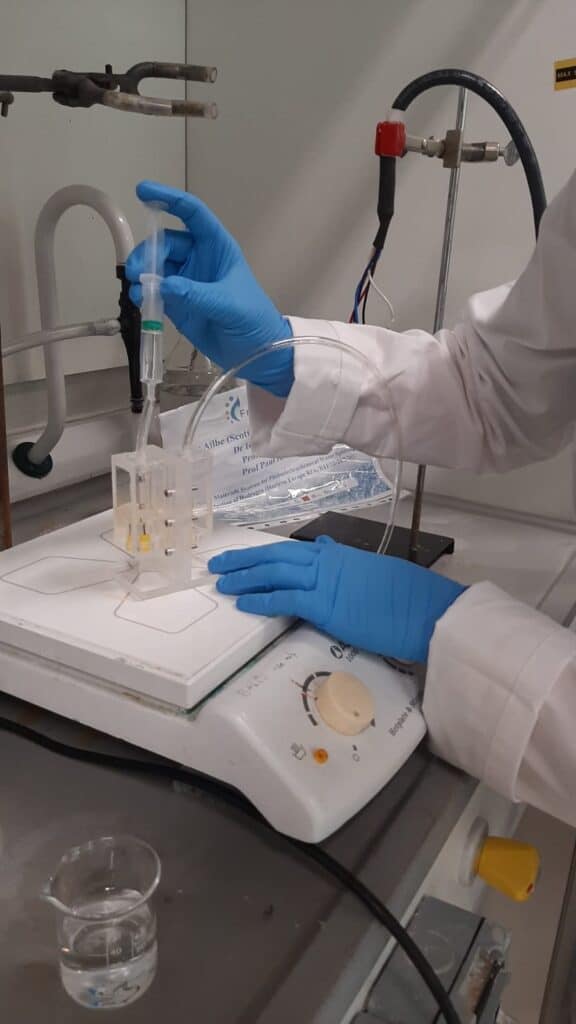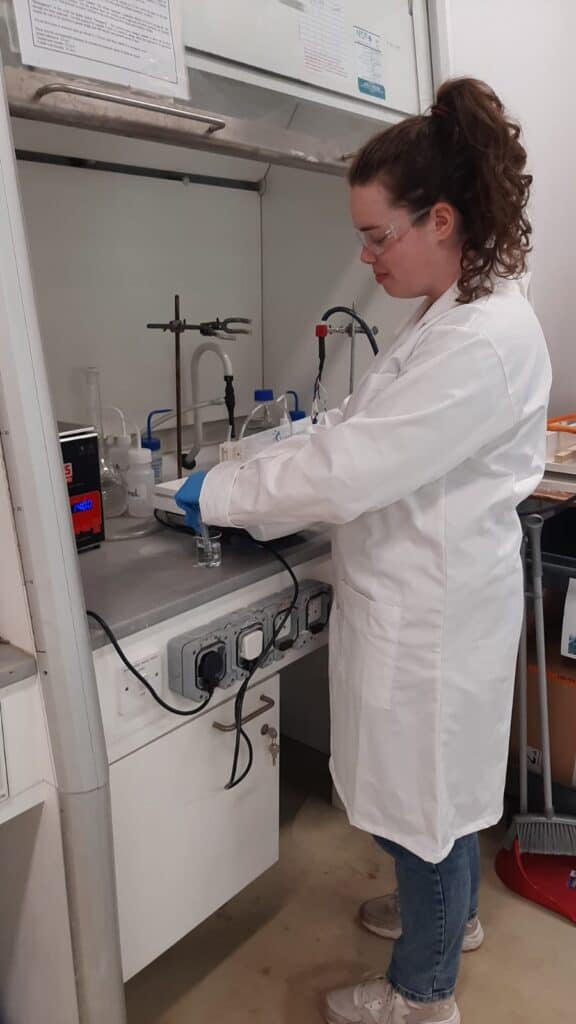 Can you tell us how you came to be involved in FreeHydroCells?
After the first year of my Masters ended, I was thinking what I might do for the summer and reckoned an internship would be interesting and useful. I checked out UCC and found that there was a summer internship availability in the FreeHydroCells project, which I found the most interesting as obviously there's a lot of research being done now into green hydrogen. This early phase of the project seemed really cool to me, because of the opportunity to explore different materials and different cell designs and stuff. I thought it would be interesting work, very experimental.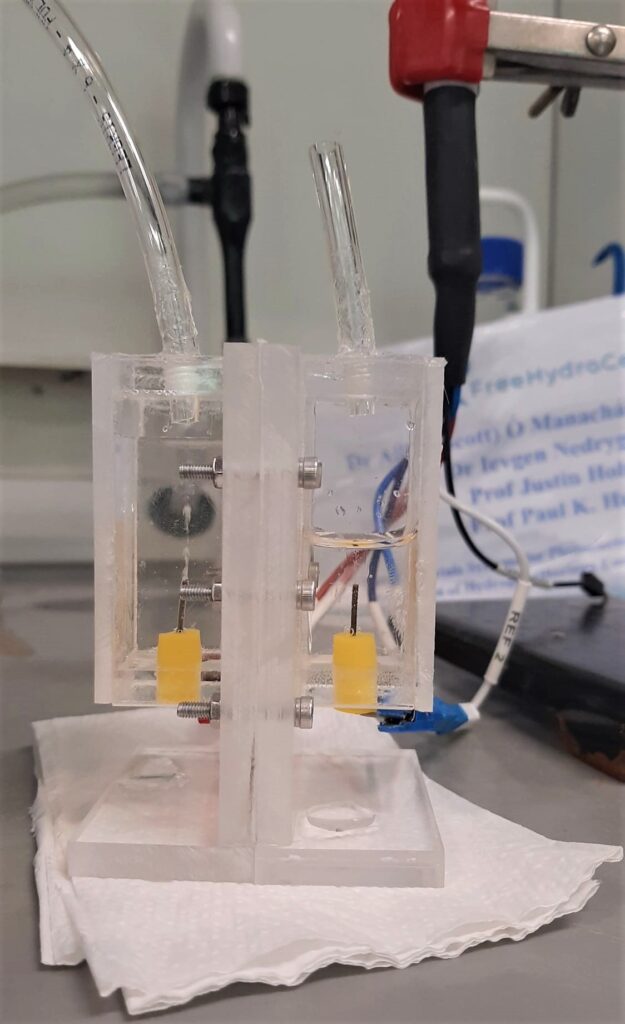 How would you describe your contribution to FreeHydroCells, and did you learn anything new from the experience?
I actually think I learned a lot. This internship is related to nanoscience, but it's just not what I study at all. This experience was a lot more chemistry for me – working with different materials for electrodes, liquid electrolytes, stuff like that. I'd done a bit of electrochemistry during my BSc, but it was years ago, and I didn't do very much. I actually really liked that it was something totally new for me. I guess my background is pretty good for the electrochemistry stuff, but it's just a different focus.
Did you have any memorable or challenging experiences during your internship?
Yes! On one occasion I was running tests in the lab, and I had been using these wire electrodes (very, very thin wires). The tests usually stop automatically, so it's really easy. But this time I discovered that whatever had happened during the test caused the wires to fall apart. The bottom of the wire completely disintegrated and dropped down into the beaker I was using. So that was a surprise! At that point we moved away from using that particular material. It was a good learning.
Have you achieved any significant results or conclusions from the research?
We trialled quite a few different materials for electrodes in our cell. However it's difficult to say, as the cell we're working on now is an electrolyser because my project was focused only on green hydrogen collection, assessment and release, whereas the final cell is going to be like photoelectrochemical. But one thing that stands out is that we tested a cell using one particular material that actually worked really well. I think this will be something that will carry on to the final design.
On the personal side, getting to join in the lab and work with Dr Ailbe Ó Manacháin and Dr Ievgen Nedrygailov was great. When I was doing my FYP as an undergraduate, it was during the Covid-19 pandemic, so I couldn't meet anyone or go into any of the labs at all, so this internship was really different from that angle.
What's next for Alex? Do you have plans in mind for the future?
I'll be doing a large research project for six months as part of my Masters at Lund University. I haven't decided on the topic yet, but I have some interesting options. There is one topic in particular about a new design for semiconductor devices, and another working with a company that's designing sort of tracks on a road that can charge your electric car as you drive along it! There's a lot of exciting projects going on, so I guess I'll see where that leads me.
As for industry, I think it depends on where you want to work. Sweden is a cool place for that as well; there are a lot of startup companies in Lund, spin-off companies from the university. There are actually plenty of jobs in the field. I think it's the kind of degree where you can kind of get into different industries without an issue.
Beyond that, I try to keep an open mind. There are interesting PhDs out there, but I would want to make sure it's something that I know I'm really passionate about.