FreeHydroCells is a multi-partner European collaboration between project lead University College Cork (Ireland), and AMO (Germany), CEA (France), CNR (Italy), RWTH Aachen (Germany), BARDS Acoustic Science Labs (Ireland) and UCC Academy (Ireland). The project is funded by the EU's Horizon Europe programme.
In this edition of our Meet the Team series, Dr. Dara Fitzpatrick tells us how the group of research experts at BARDS Acoustic Science Labs are deploying a novel technology in the FreeHydroCells project.
Introducing BARDS Acoustic Science Labs
BARDS Acoustic Science Labs (BASL) was established following the development of a pioneering new acoustic spectroscopic instrument. Broadly speaking, BARDS, or Broadband Acoustic Resonance Dissolution Spectroscopy, is a technology which tracks changes in acoustic sound in solution to characterise drug dissolution, powder blend uniformity, and coating thickness on formulations. Furthermore, BARDS can help to determine Inter Batch Variability, Stability Testing and Counterfeit ID.
The novel technology was developed by Dr. Dara Fitzpatrick and his research team at University College Cork. Following the development of BARDS, the Analytical Scientist awarded it one of the top innovations of 2014 among the top global instrumentation companies.

BASL continues to see new applications for the BARDS technology emerging in diverse market segments. Current key target market segments include Pharma, Food and Universities, for example. BASL has seen early success with sales to global food and pharma companies, along with 3rd level institutions. There are also increasing applications for the technology in Biopharma and Fuel Cell research sectors. One such example is in the FreeHydroCells project.
BASL role in FreeHydroCells
The FreeHydroCells project will use BARDS technology in the characterisation of bubble adhesion and minimisation on the photoelectrode surfaces. This is important when designing new electrode geometries with large surface areas. The technology will better ensure that the gas generated will detach from the surface. As a result, this helps to keep the process as efficient as possible. BARDS can also detect hydrogen and oxygen at very low levels in an open system without the need for collection.
In this regard, the organisation is contributing to Work Package 2, "TMD/TCO BMJ PEC cells: Application of Materials and Processing Developments for Realising BMJ PEC Cells, Optimisation and Characterisation". Furthermore, BARDS is the lead partner responsible for Deliverables 2.1 and 2.4, "Report on photoelectrochemical surface and HER and OER bubble evolution optimization performance of modified BMJ PEC cell devices".
Getting to know the BASL team
The BARDS Acoustic Science Labs team contributing to FreeHydroCells includes:
Dr. Dara Fitzpatrick
Director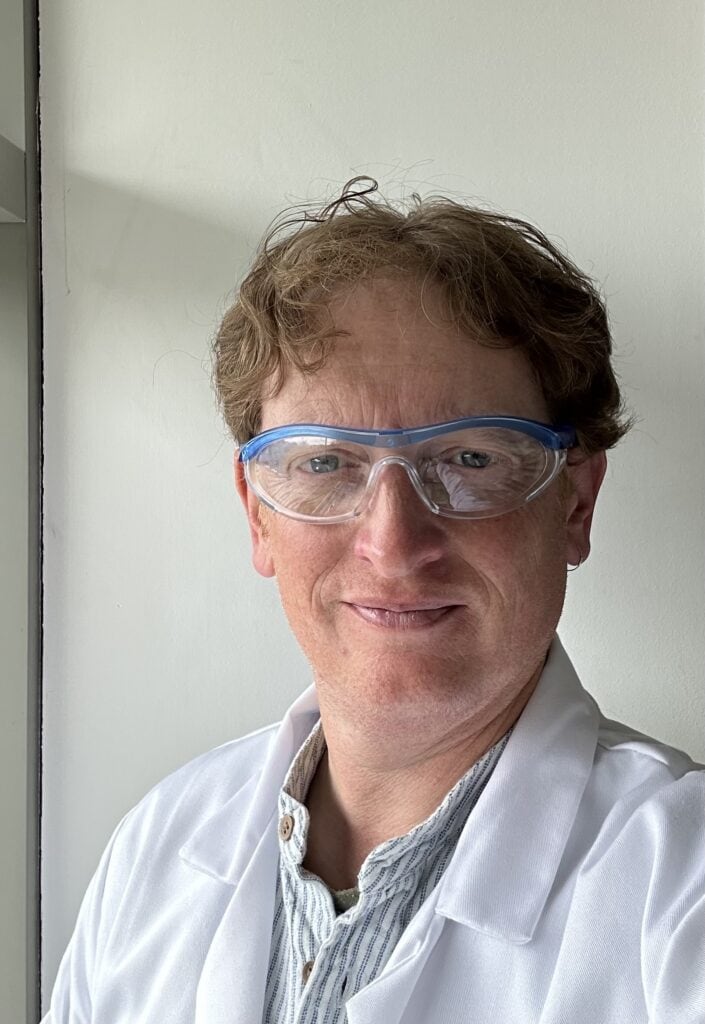 Dara Fitzpatrick is a Lecturer in Analytical Chemistry in University College Cork, and Director of BARDS Acoustic Science Labs. He completed his PhD at Trinity College Dublin under the supervision of Professor John Corish. His research focused on the area of transdermal drug delivery. He followed this completing a European Framework V postdoctoral fellowship in the area of transdermal drug delivery modelling. This included training in HSE Sheffield and Amsterdam. During this time, Dara also obtained a HDip in statistics from Trinity College Dublin.
Dara has published and been cited widely in high impact international journals such as Analytical Chemistry, International Journal of Pharmaceutics, Chemosphere. He also featured on a front cover of Analyst journal. Dara has authored two book chapters and presented over 30 papers at international conferences. He recently presented at Oxford – Sub-standard and Falsified Medicines: https://www.nature.com/articles/s41598-021-90323-2.
Dara is a member of the Institute of Chemistry in Ireland and the Royal Society of Chemistry.
Christopher Kent
PhD student
Christopher is a PhD student at BASL. His research is on the characterization of hydrogen evolution using solar energy at novel electrodes using Broadband Acoustic Resonance Dissolution Spectroscopy.
Christopher holds a MSc in Analytical Chemistry from University College Cork. He completed a project assessing the BARDS ability to identify the formation of co-crystal systems. From this project, he published a paper titled 'Tracking cocrystallization of active pharmaceutical ingredients with benzoic acid coformer using Broadband Acoustic Resonance Dissolution Spectroscopy (BARDS).'
Christopher has leveraged his skillset to a wide array of responsibilities at BASL. These include installation of onsite BARDS units for customers across the food and pharmaceutical industries. He has also been responsible for inventory management, instrument assembly, method development and report writing.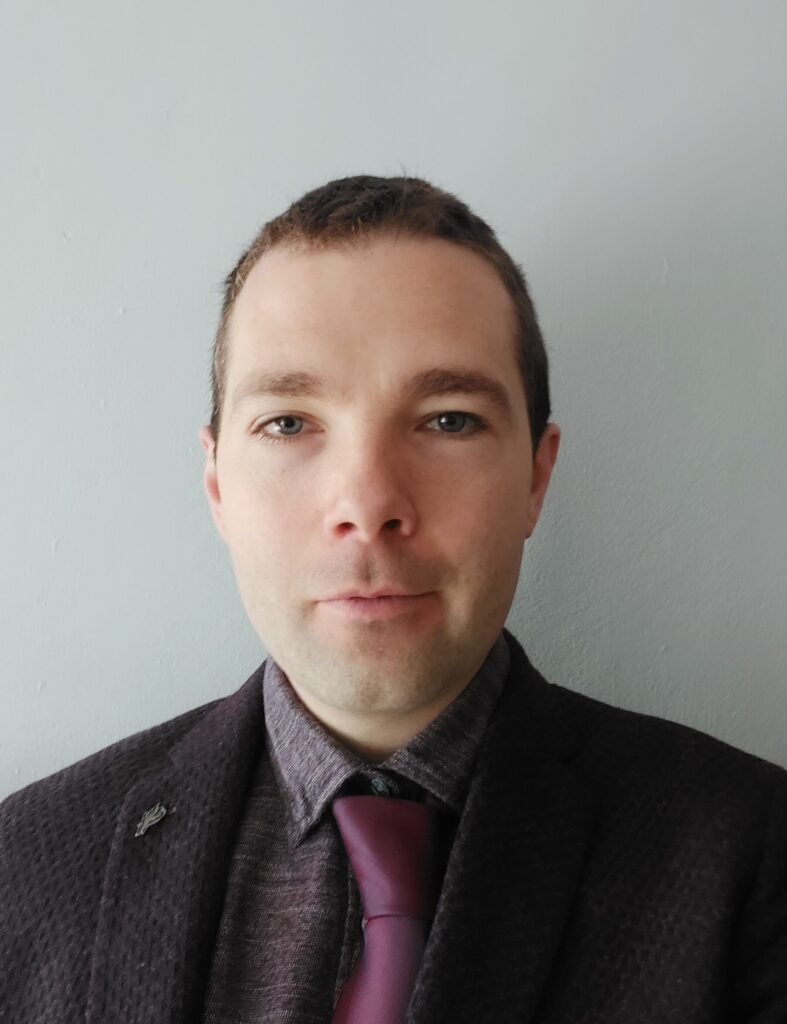 Eileen O'Callaghan
Customer Support Manager and Company Secretary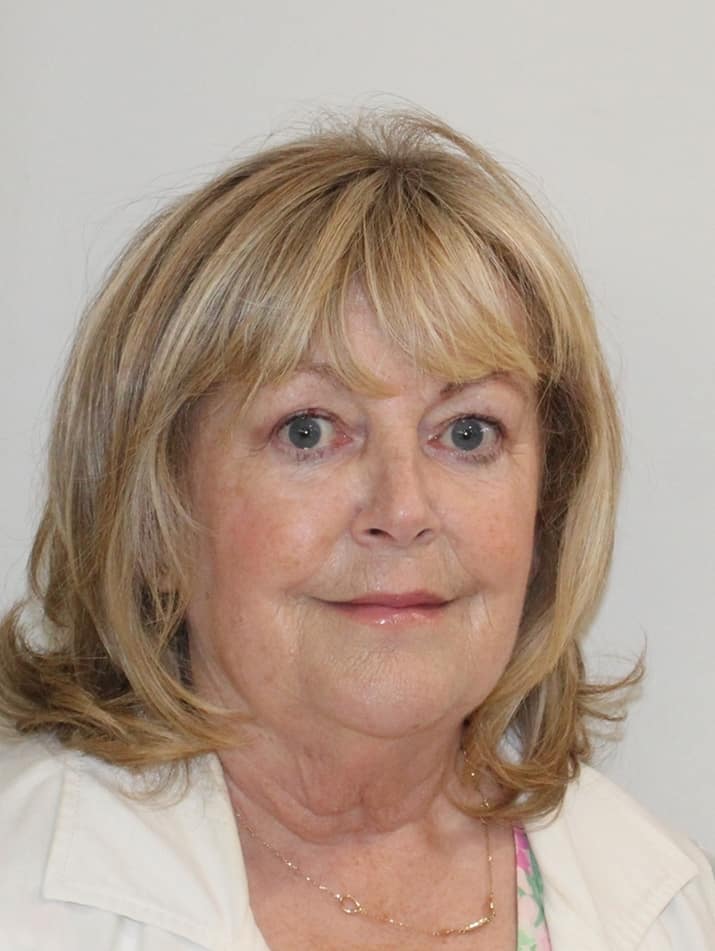 Eileen has been working at BASL since 2016. Prior to this she was the Manager of University College Cork's Chemistry Department, which is among the largest laboratory-based academic departments in UCC. Her wide-ranging responsibilities encompassed day-to-day management of the Department. This included oversight on strategic and operational goals across teaching and research activities. Additionally, Eileen initiated and assisted with the formulation of policies, procedures and practices for the effective functioning of the Department. She also had management responsibilities over all financial and resourcing activities.
Eileen's role at BASL is Customer Support Manager, along with being the Company Secretary. Eileen joined BASL seven years ago, just as the company was incorporated. As a result, she played a central role in putting in place all of the systems required for the effective and legal functioning of a limited company. On a day-to-day basis Eileen manages administrative and financial functions, and provides support to existing and potential customers. On FreeHydroCells, Eileen manages the BASL budget and fulfils the role of financial signatory.