FreeHydroCells is a multi-partner European collaboration between project lead University College Cork (Ireland), and AMO (Germany), CEA (France), CNR (Italy), RWTH Aachen (Germany), BARDS Acoustic Science Labs (Ireland) and UCC Academy (Ireland). The project is funded by the EU's Horizon Europe programme.
We spoke to Vikas Jangra of RWTH Aachen about the team's expertise and how that feeds into FreeHydroCells project work.
RWTH Aachen University (in German: Rheinisch-Westfälische Technische Hochschule Aachen), is a German public research university located in Aachen, North Rhine-Westphalia, Germany. With more than 47,000 students enrolled in 144 study programs, it is the largest technical university in Germany.
At RWTH, the Chair of Electronic Devices (ELD) focuses on investigation of electronic, optoelectronic and nanoelectromechanical components made of graphene and related two-dimensional materials. Amongst these, integrated components are the focus of research, which is mainly experimental in nature. Aspects of process engineering and process integration complement the activities. In addition to the proof of concept of novel components, the chair work with industry and circuit development to clarify questions of manufacturability and system compatibility of the new materials and components.  The chair cooperates closely with AMO GmbH which carries a 400m² clean-room facility, and alongside are the research facilities provided at Central Laboratory for Micro- and Nanotechnology (ZMNT) which include access to an additional 1054 m² of clean-room.
The important role of RWTH Aachen in FreeHydroCells
In FreeHydroCells, ELD is one of the leading team members in Work Packages 1 and 2, starting with the building blocks of the proposed photoelectrochemical (PEC) cell design. These are single thin films of transparent conductive oxides (TCOs) and transition-metal dichalcogenides (TMDs). The tasks in Work Packages 1 and 2 focus on the material growth (especially TMDs) of the multilayer, multijunction PEC cells, their characterization and optimization. ELD researchers will tap into their expertise in device engineering based on thin film/2D materials and the nanofabrication of novel photocatalytic surfaces. Working closely with partners from UCC and CNR, ELD will aim to provide the project with the know-how and infrastructure necessary to achieve the multijunction material stack for the PEC cell.
Getting to know the RWTH Aachen team
The ELD team working on FreeHydroCells include:
Vikas Jangra
Research Assistant/PhD Student, RWTH Aachen University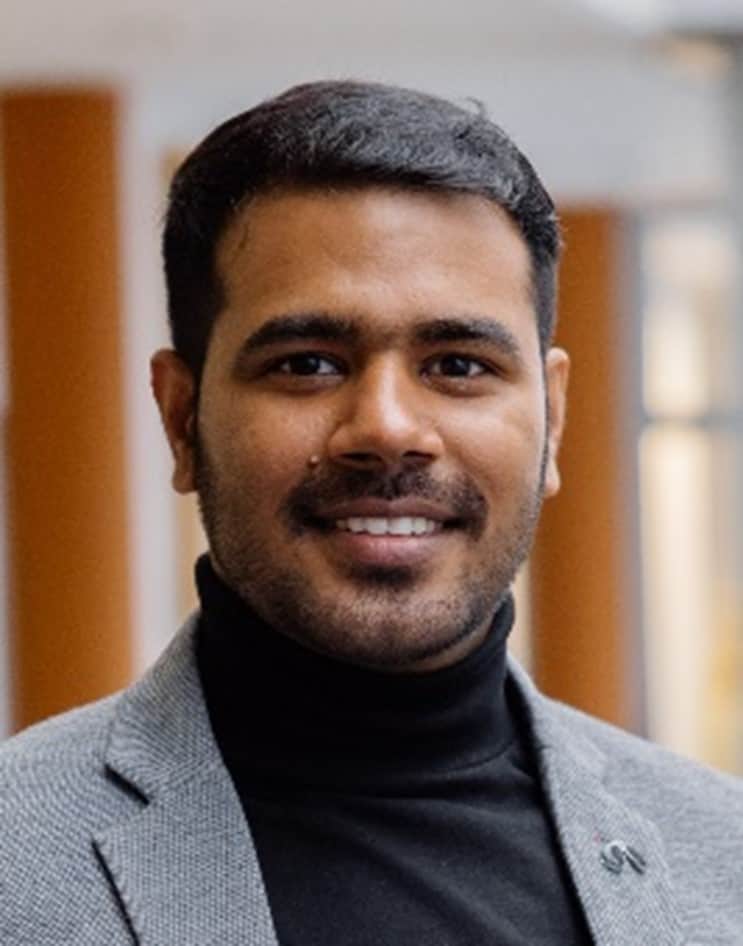 Vikas received his Bachelor's degree in Physics Hons. from University of Delhi, India. He has obtained dual masters, one in Physics from University of Delhi, and the other one as Master of Technology in Solid State Materials from Indian Institute of Technology Delhi, India. 
Currently he is pursuing a PhD in Electrical Engineering at the Chair of Electronic Devices, at RWTH Aachen University. Vikas has worked with Professor Max Lemme's group since 2019 on 2D materials growth and their potential applications in electronic and optoelectronic devices. 
Vikas' full research profile can be found on his LinkedIn page.
Dr. Satender Kataria
Senior Researcher, RWTH Aachen University
Dr. Satender Kataria is a Senior Researcher at RWTH Aachen University since 2017. He obtained his Ph.D. in 2010 from University of Madras, India.
Satender's expertise lies in the area of thin-film technology. His research has a particular emphasis on synthesis and advanced applications of novel two-dimensional materials and their heterostructures in the field of electronic, optoelectronic and neuromorphic devices.