Senior Material Research Engineer Estelle Le Baron tells us about the team of research experts at the French Alternative Energies and Atomic Energy Commission (Commissariat Energie Atomique) contributing to the FreeHydroCells project.
FreeHydroCells is a multi-partner European collaboration between project lead University College Cork (Ireland), and AMO (Germany), CEA (France), CNR (Italy), RWTH (Germany), BARDS (Ireland) and UCC Academy (Ireland).
The French Alternative Energies and Atomic Energy Commission (CEA) is a key player in research, development and innovation in four main areas: defense and security, low carbon energies (nuclear and renewable energies), technological research for industry, fundamental research in the physical sciences and life sciences.
Achieving carbon neutrality by 2050, combating urban pollution, limiting energy dependence on critical raw materials, and gaining competitiveness are the major challenges of low environmental impact mobility, whether on the road, at sea or in the air. These are ambitious goals to which the CEA has been making a major contribution for more than 20 years, covering the entire R&D value chain, from materials and components to integrated systems. The CEA is involved in the design of vehicle powertrains as well as in energy production for electric mobility. It is also involved in the development of new generations of fuels that can replace fossil fuels.
The important role of the CEA in FreeHydroCells
For the Horizon Europe-funded FreeHydroCells project, two CEA-Liten laboratories are piloting Work Package 3 with expertise in electrochemistry, photonics, photoreactors, multiphysics and multi-scale modeling and up-scaling testing of solar installations. Starting with the design and implementation of the bath/flow photoelectrochemical (PEC) chamber subsystem with the materials developed in Work Package 2, laboratory tests of this subsystem will be performed to maximize the absorption of light, reduction of bubbles and therefore optimization of hydrogen production. CEA-Liten is also heavily involved in Work Package 4, which focuses on gas collection with an optimized architecture and testing of fully integrated BMJ PEC cells including its gas collection system. CEA-Liten will operate its H2PAC platform in CEA Grenoble and the solar and characterization facilities of the Durasol Solar platform in CEA at INES – Institut National de l'Energie Solaire. CEA-Liten researchers will use their expertise in the development and test prototyping of a system of self-sustaining water-separating photoelectrochemical cells. In close collaboration with UCC partners, CEA-Liten will aim to provide the systems knowledge and experimental testing infrastructure needed to evaluate the optimization, scaling and the evolution of the targeted PEC system.
Getting to know the CEA team
The CEA team working on FreeHydroCells includes:
Estelle Le Baron
Senior Material Research Engineer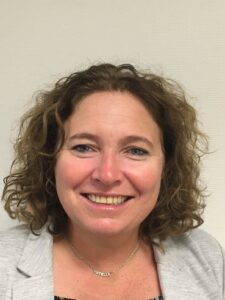 A Research Engineer, who graduated in 2000, Estelle's first research activity was focused on aeronautical and aerospace materials applications. In 2017 she joined the Solar Systems and Thermodynamics Laboratory in the National Institute of Solar Energy (INES), a part of CEA-Liten. Estelle is working on the durability of materials, optical characterization tools and lifetime analysis with correlation between tests and modelling for solar applications. 
In FreeHydroCells, she manages the CEA team and will study the durability of photoreactors and their optical characterization.
Estelle's full profile is available on ResearchGate.
Frederic Vidal
Senior Mechanical Research Engineer
Frederic is a Research Engineer working on solar thermal technologies. Having graduated in 2006, his first research activity was focused on high temperature electrolyzer technologies. He joined the Solar Systems and Thermodynamics Laboratory in CEA-INES in 2009. His research activities focused on the design of solar thermal technologies, including 5 patents.
Frederic's technical expertise is mainly focused on thermal, mechanical and optical aspects. His work encompasses a wide variety of project subjects, from the development of specific test bench for characterisation of component performance, right through to design and simulation of system performance.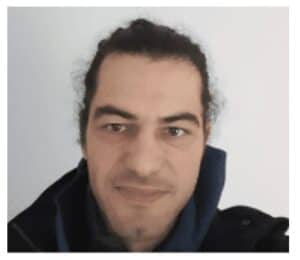 Nathalie Dupassieux
Head of Solar Systems and Thermodynamic Laboratory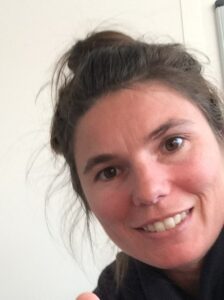 Nathalie Dupassieux leads the Solar Systems and Thermodynamic Laboratory at CEA. She has authored (h-index = 8) more than 20 publications in international journals and developed patents in the fields of alternative fuels production and solar process dynamic management.
Nathalie graduated in Chemical Engineering from Technical University Compiègne, France in 2003.
Nathalie spent 9 years with IFPEN (Institut Français du Pétrole), where she developed processes (gasification, hydrothermal, hydrodesoxygenation) to convert biomasses (lignocellulose and triglycerides) to alternative fuels.
She joined CEA-Liten's National Research Solar Institute in 2012, where she initiated the 'solar fuels' theme, focusing on the reactor design and scale-up for Syngas, Hydrogen and solar processes.
Delphine Bourdon
European Collaboration Strategy Manager
Delphine is a Research Engineer, who graduated in 1999 in fluid dynamics and thermal energy.
Delphine first joined CEA in 2005, conducting research on PEMFC fuel cell systems. In 2012, she moved into the Solar Systems and Thermodynamic Laboratory, initially working on on solar thermal systems, then expanding her focus to district heating systems.
Delphine currently manages CEA-Liten's participation strategy for European Research Programs. In this capacity, she will monitor results generated within the FreeHydroCells project, with a view to potential follow-up activities.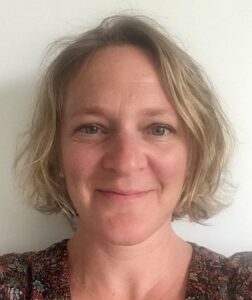 Frederic Fouda-Onana
Research Engineer expert in electrochemistry and electrocatalysis fuel cells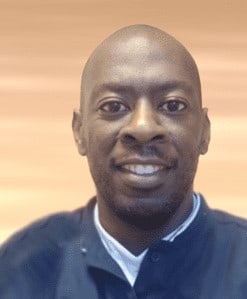 Frederic is a Research Engineer on materials and testing protocols for low temperature water electrolysis (PEM and AEM). His expertise covers electrochemistry and electrocatalysis.
François Sauzedde
Designer expert in Proton Exchange Membrane Fuel Cell systems
François is a Technician at CEA Liten's Fuel Cells Stacks and Systems Laboratory where, since 2014, he has been focusing on fluid architectures and instrumentation.
More recently, François' work has expanded to hydrogen safety projects for fuel cell vehicles.
His previous experience includes 4 years' working on BIPV solutions (Building Integrated Photovoltaics) with the National Institute of Solar Energy.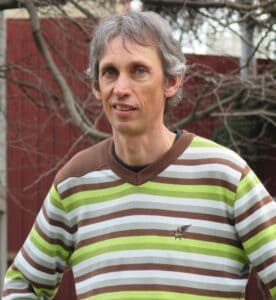 Eric Pinton
Head of Fuel Cell Stacks and Systems Laboratory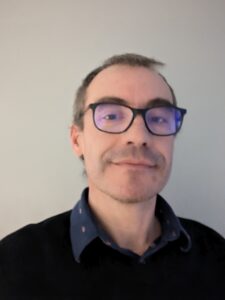 A PhD and senior scientist in physics and energies, Eric is the Head of the Fuel Cell Stacks and Systems Laboratory at CEA-Liten.