FreeHydroCells is a multi-partner European collaboration between project lead University College Cork (Ireland), and AMO GmbH (Germany), CEA (France), CNR (Italy), RWTH Aachen (Germany), BARDS Acoustic Science Labs (Ireland) and UCC Academy (Ireland). The project is funded by the EU's Horizon Europe programme. The high risk / high reward objective is to investigate novel materials systems for hydrogen fuel production through water splitting.
In the final edition of our Meet the Team series, Dr. Ievgen Nedrygailov, a Postdoctoral Researcher at University College Cork's School of Chemistry, tells us about how the university's expertise feeds into its role as lead partner of the FreeHydroCells project, and the team of people involved in this exciting work.
University College Cork (UCC) is a university located in the city of Cork, County Cork, in the southern province of Munster in Ireland. An award-winning institution with a history stretching back over 170 years, today UCC is ranked in the top 1.1% of universities globally.
UCC is a comprehensive research-focused, science-to-technology-oriented university with a diverse student body of over 24,000 including 4,000 international students from 138 countries worldwide.
The university is recognised as a world-leading research institution in many areas including food and the microbiome, sustainability and climate action, digital technologies, photonics and quantum physics.
Several of Ireland's leading research centres are embedded in UCC. These include:

In addition to its academic and research achievements, UCC places a strong importance on being a sustainability leader. In 2010, UCC became the first university in the world to be awarded a Green Flag from the Foundation for Environmental Education.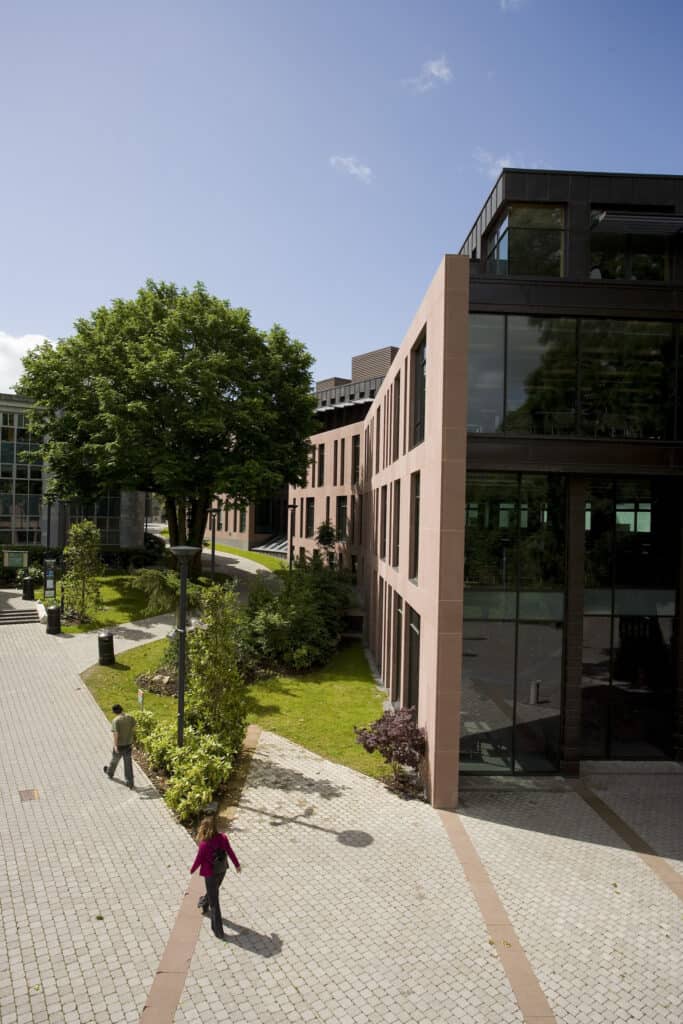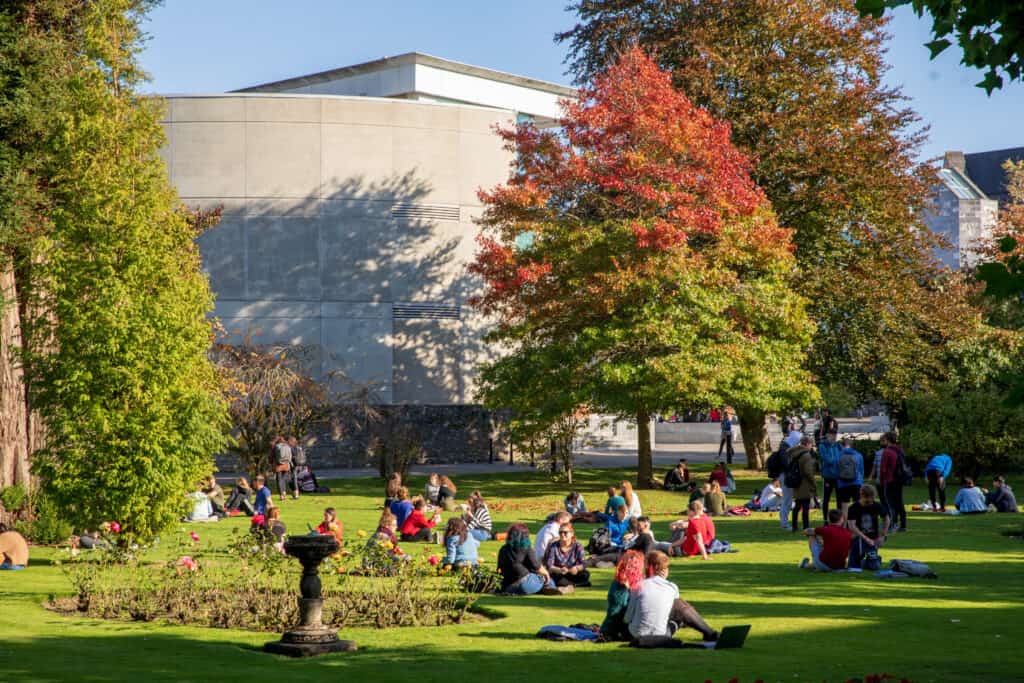 UCC is consistently ranked in the top 10 most sustainable universities worldwide in the UI GreenMetric World University Rankings, most recently climbing to 7th place globally in 2022. The QS World University Rankings 2023-24 rank UCC 46th in the world for the advancement of sustainability.
In 2023, UCC celebrated the launch of a new 5-year strategic vision, "Securing Our Future". The strategy identifies five goals for the university, in the areas of Research & Innovation, Student Success, Global Engagement, Our Staff Our Culture, and Our Place Our Footprint. These goals are pursued in the context of UCC's overarching mission to "create and sustain an inclusive environment and culture to enable transformative research and learning for the enrichment of society and stewardship of our planet."

The UCC team contributing to FreeHydroCells
The diverse UCC team has significant multidisciplinary experience across multiple departments that are engaged in the sub-nm layer-by-layer growth of novel semiconducting materials; liquid/solid interface optimisation, and electrical, photoelectrical (photoresponse), and photoelectrochemichal characterisation. The goal of the UCC team in FreeHydroCells – alongside the other partners in the project – is to create and verify materials, cells, subsystems and a final system that will split water to provide hydrogen fuel. We will focus on novel transition-metal dichalcogenide and transparent conductive oxide materials.
The UCC team working on FreeHydroCells include:
Justin Holmes
Professor of Nanochemistry

Justin D. Holmes is Professor of Nanochemistry in the School of Chemistry and a Principal Investigator in the Environmental Research Institute at UCC. He is also Deputy Director of the Advanced Materials and Bioengineering Research (AMBER) centre, a Science Foundation Ireland funded centre that provides a partnership between leading researchers in materials science and industry.
His research focuses on developing chemical methods to synthesise and assemble nanostructured materials for environmental and energy applications. He has >400 peer-reviewed research publications in materials science and is a co-founder of the UCC spin-out company Glantreo Ltd. Justin is a Member of the Royal Irish Academy and a Fellow of the Royal Society of Chemistry.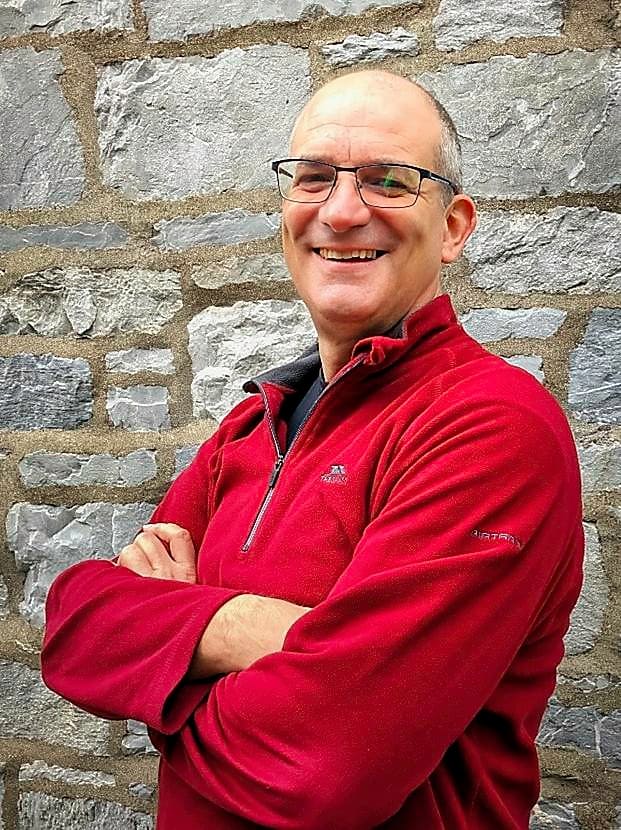 Ievgen Nedrygailov
Postdoctoral Researcher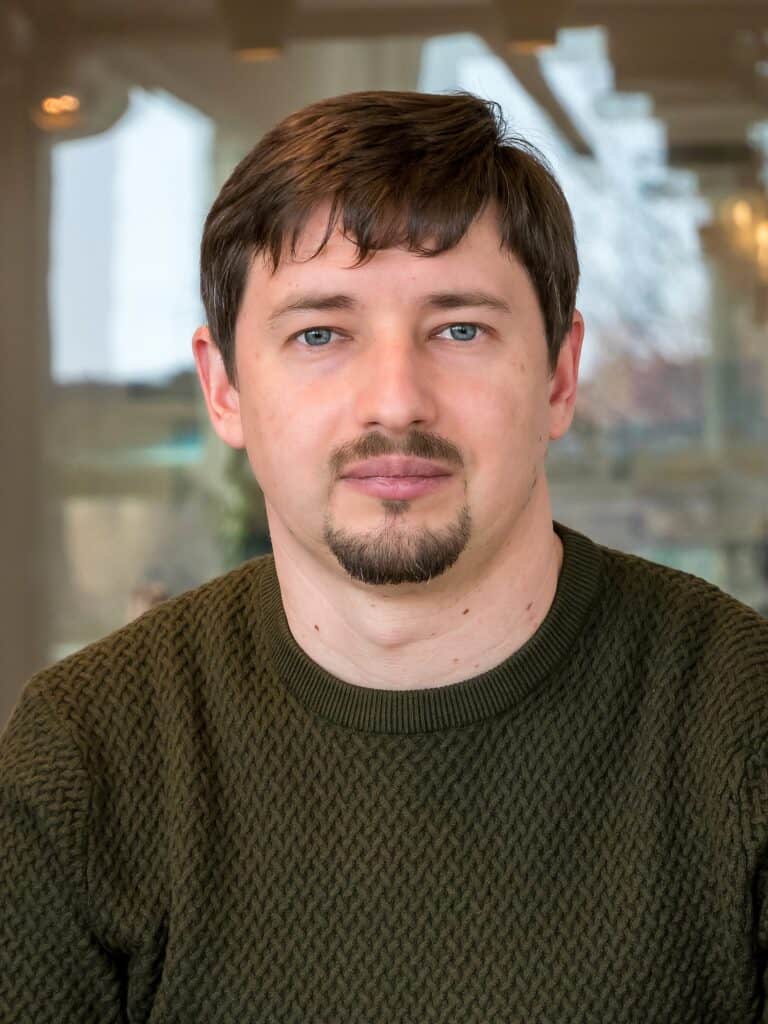 Ievgen Nedrygailov is a Research Fellow in the School of Chemistry and the Environmental Research Institute at UCC. 
His work is focused on the development of new materials and technologies for the production of environmentally friendly, affordable energy for all. This includes the production of hydrogen via photoelectrochemical water splitting, the conversion of thermal energy into electrical energy, and more.
More details about Ievgen's research can be found on his Google Scholar profile.
Paul Hurley
Senior Research Scientist at Tyndall and Research Professor in the Department of Chemistry
Professor Hurley received his Ph.D. (1990) and B.Eng. (1985, 1st class honors) in Electronic Engineering at the University of Liverpool. He is the Head of the Nanoelectronic Materials and Devices Group at the Tyndall National Institute and a Research Professor in Department of Chemistry at University College Cork.
Paul leads a research team of ten PhD students, post-doctoral researchers, visiting students and Tyndall Research staff who perform basic research on high dielectric constant (high-k) thin films for applications in nanoelectronics. The current research work covers use of high-k oxides in conjunction with III-V and 2D semiconductor materials for future energy efficient logic devices and the use of high-k films in integrated capacitors. The groups are also exploring the use of MOS systems in energy applications as well as investigating the electrical properties of emerging phase change materials. 
Paul received an Intel Outstanding Researcher award for his work in high-k/III-V interface defect studies in 2012. Paul is a member of the Technical Committee of the Insulating Films on Semiconductors (INFOS) conference and the International Workshop on Dielectrics in Microelectronics (WoDiM).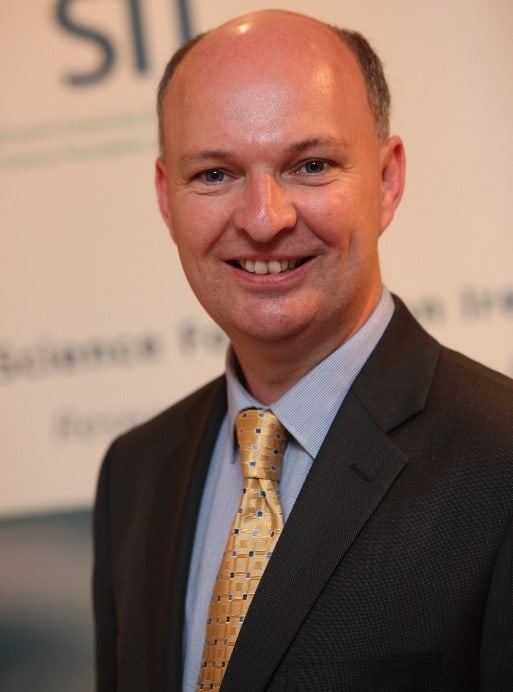 In addition to research activities, he is a part time lecturer in the Department of Electrical Engineering at University College Cork. He has published over one hundred papers in the field of micro and nanoelectronics, and has given over 25 invited presentations and seminars in the high-k area from 2006 to 2014.
More details about Paul's research are available on his ResearchGate and LinkedIn profiles.
Colm O'Dwyer
Professor of Chemical Energy
Colm O'Dwyer is Professor of Chemical Energy at the School of Chemistry, University College Cork and an academic member at Tyndall National Institute. He received his B.Sc. degree in applied physics and Ph.D. degree in physics from the University of Limerick, Ireland in 1999 and 2003, respectively.
He conducted postdoctoral research in nanotechnology and nanolithography using magneto-optically trapped, ultracold Cs atoms beams at the University of Toulouse III Paul Sabatier, Toulouse, France where he helped to develop the Atom Pencil and innovative forms of atomic nanolithography.
This was followed by research on inorganic nanostructures for nanoelectronics and nanophotonics at Tyndall National Institute, Cork, Ireland. From 2008 to 2012, he was awarded the prestigious Science Foundation Ireland Stokes Lectureship, on nanomaterials and condensed matter and solid state physics, which he held at the University of Limerick.
Presently, he leads a research group investigating the growth and device-inspired investigations of metal oxides and semiconductors for electronics and photonics, Li-ion, Na-ion, Li-S battery materials and systems, and porous metal oxides, semicoductors and photonic crystals. A recent focus is on sustainable materials for batteries, 3D printed batteries, and operando methods for examining electrochemical behaviour in real time, marrying photonics and materials electrochemistry.

Prof. O'Dwyer has authored ~300 peer-reviewed papers and >60 conference proceedings. He is an organizer of >40 international conferences and symposia on semiconductor electrochemistry, optical materials, thermoelectrics, wide band gap semiconductors, and nanoscale electronic and photonic materials. He is actively involved in Electrochemical Society and currently serves as Senior Vice President of ECS, and on the ECS Board of Directors. He has previously been a member of the Interdisciplinary Science and Technology Subcommittee, and past Chair of the Electronics and Photonics Division, Symposium Planning Advisory Board, Meetings Subcommittee, Publications Subcommittee and Technical Affairs Committee at ECS. He is a Fellow of the Institute of Physics.

Colm's teaching in physical chemistry is built on a strong foundation in applied physics, materials science and physical chemistry/chemical physics. He was recently awarded a Diploma and Certificate in Teaching and Learning in higher Education based on integrative learning and research-led teaching.
Colm's full research details can be found on his Google Scholar and ResearchGate profiles.
Ian Povey
Principal Researcher
Dr Ian Povey is a Principal Researcher and the Head of the Advanced Materials and Surfaces Group at the Tyndall National Institute, University College Cork. Ian was awarded a B.Sc. (1989) in Chemistry (UMIST) and a PhD for his work on Spectroscopic studies of semiconductor growth mechanisms (University of Manchester). Prior to his appointment at Tyndall in 2004, he held research positions at the Universities of Leicester, Zürich and Cambridge studying aspects of materials chemistry and spectroscopy.
Ian's research group are exploring materials solutions to a wide range of problems including next generation logic switches, energy materials (solar cells, water splitting and scavenging), medical devices, sensors, and photonics. The research is focused on the understanding of fundamental material's properties, how these maybe controlled during growth processes and their optimization for the targeted application space.  
More details about Ian's research are available on his Google Scholar and ResearchGate profiles.
Jun Lin
Scientific Researcher
Jun Lin received her B.E. degree (first-class honors) in Electrical and Electronic Engineering from University College Cork, Ireland, and bachelor's degree from Guilin University of Electronic Technology (GUET), Guilin, China, in 2010 based on a joint program between UCC and GUET. She started her PhD in January 2011 at Tyndall National Institute, UCC. Her research focused on the electrical characterization of electrically active defects (including interface defects and border traps) and the passivation of these defects in high-k/III–V metal-oxide-semiconductor (MOS) capacitors. She successfully defended her thesis in December 2016.
In February 2017, she started her postdoctoral research at Tyndall National Institute, working on large area growth of two-dimensional transition metal dichalcogenides (TMDs) using chemical vapor deposition (CVD) and atomic layer deposition (ALD), and the electrical characterization of the TMD films and TMD-based electronic devices.
Her work has been extended to ALD of metal oxides and TMDs for photoelectrochemical cell (PEC) applications. Jun Lin is now the lab manager of Tyndall 300 mm Applied Materials ALD system and the Tyndall Hall Measurement System equipment responsible.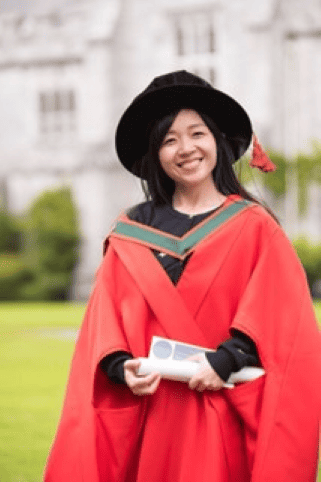 Ailbe Ó Manacháin
FreeHydroCells Project Coordinator, Senior Staff Scientist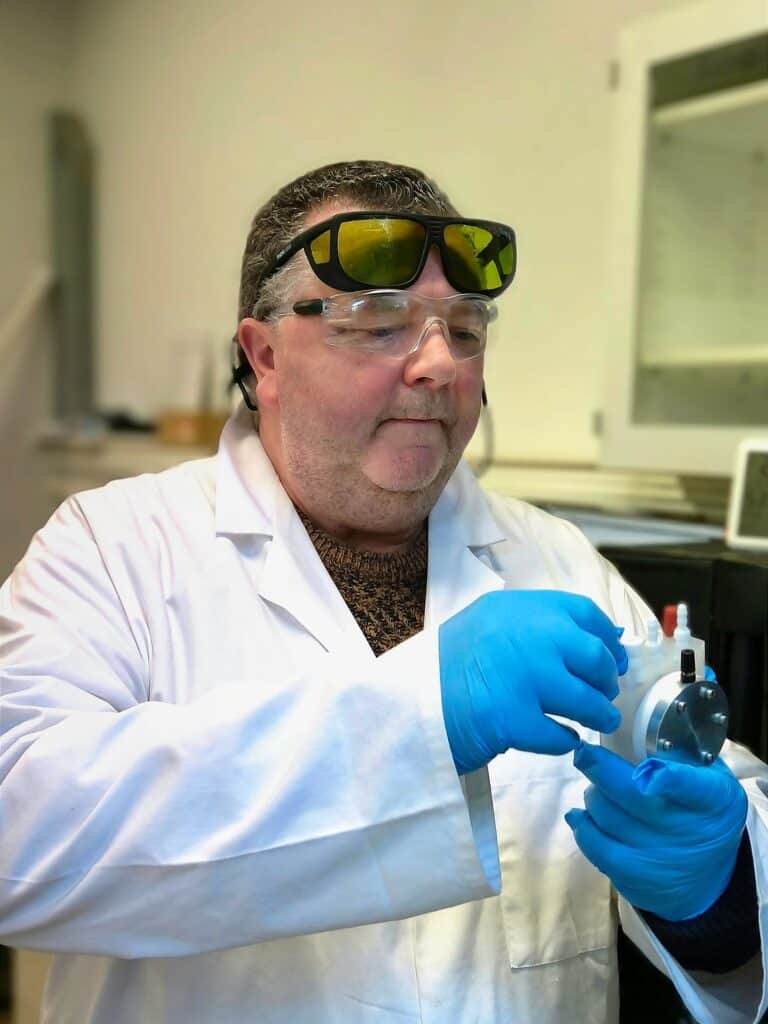 Ailbe is a senior member of IEEE and a senior staff scientist, fellow, lecturer and a Principal Investigator at UCC. He received a first-class honours BSc degree in mathematics and physics part-time from the Open University in Ireland in 1999 while working full-time within the industrial sector. He also received a Masters of Engineering Science degree in 2002 part-time while working full-time within the research and development industrial sector. In 2007, he received a Ph.D. degree in materials science (full-time) from UCC.
Ailbe specialises in the engineering and application of semiconducting materials such as III-V and transition-metal dichalcogenides (2D materials), as well as transparent conductive oxides, for nanoelectronics, multifunctional materials systems, 3D integration and renewable energy harvesting. His expertise encompasses Hall-effect analysis and device/cell/system electrical, photoelectrical and photoelectrochemical characterisation.
More details about Ailbe's research are available on his UCC Research Profile.
Cansu Ilhan is a PhD student within the AMBER Research Centre that encompasses University College Cork, Trinity College Dublin, and other universities in Ireland. She is a core contributor to the team working on the FreeHydroCells project at University College Cork.