Report by Desislava Daskalova, AMO GmbH

The NRW Nano Conference is Germany's largest conference in the field of nanotechnology, innovative materials, and related application fields and markets, attracting a large international audience each year, spanning industry, academia, policymakers and civil society.
This year marked the 10th annual edition of the Conference, held in the Dortmund Congress Centre, in Dortmund, Germany from May 23rd-24th 2023. FreeHydroCells was well represented at the event by project team members from partners AMO GmBH and RWTH Aachen.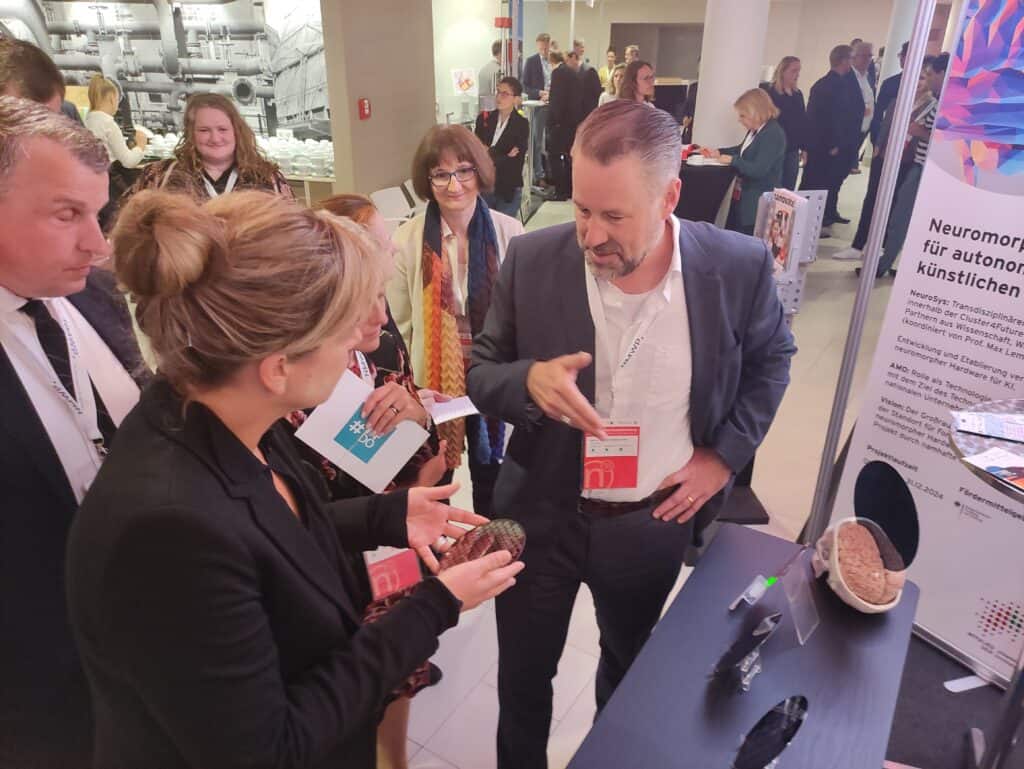 Project team members distributed informational materials about the FreeHydroCells concept, and communicated the project vision and goals to visitors who stopped by the AMO stand throughout the event.
In addition, team member Professor Max Lemme, who is also Chair of Electronic Devices at RWTH Aachen and Director of AMO GmbH, delivered a keynote presentation entitled "Two-Dimensional Materials for Future Electronics – Made in NRW".
An estimated 700 participants attended the Conference over the course of both days.
The Conference is organised by the Ministry of Economic Affairs, Industry, Climate Action and Energy of the State of North Rhine-Westphalia, the Dortmund Economic Development Agency and the NanoMicroMaterialsPhotonics.NRW (NMWP.NRW) state cluster.